We are extremely passionate about helping brides of the East Midlands find their dream dresses! We travel far and wide to bring only the most phenomenal wedding dresses into The Wedding HQ. So let us look after you and your bridal party to ensure you receive the full bridal experience whilst helping you find your dream dress. After all our ethos here at The HQ is "All about you". We would love to welcome you to The Wedding HQ family.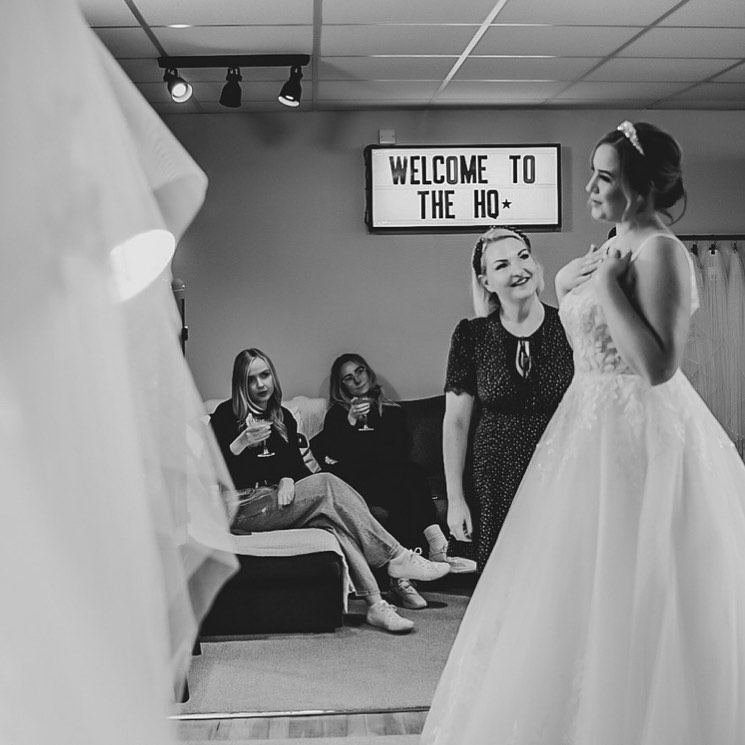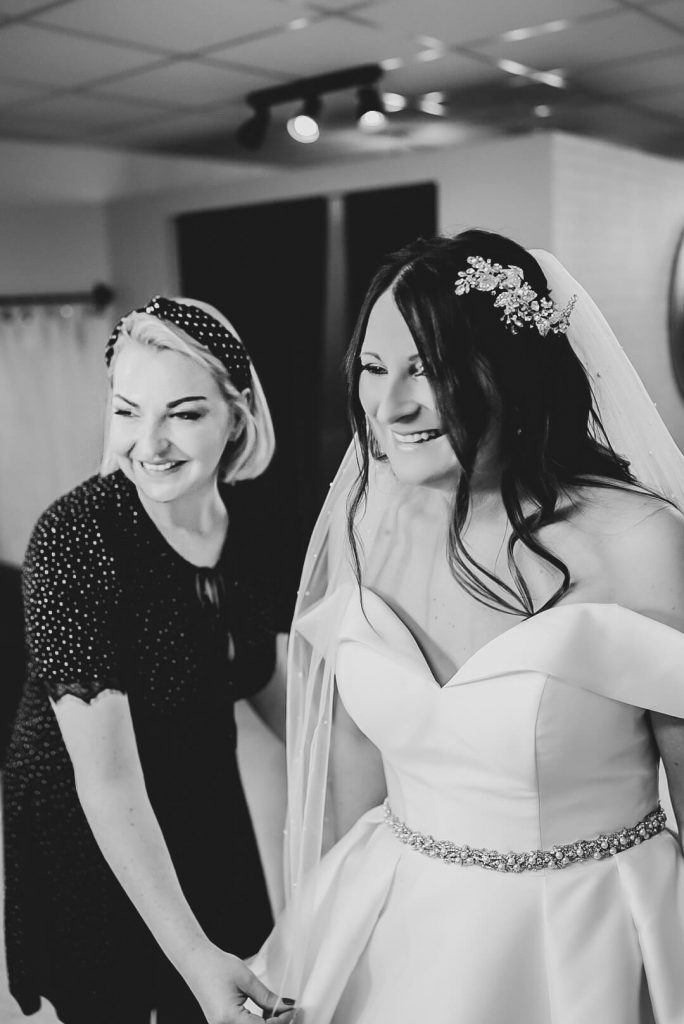 How long before my wedding should I try dress shopping?
Every brides bridal journey is unique and this is very personal to you but we would advise looking for your dress around 12-18 months in advance.
This does not however mean that we need this amount of time to order your gown in.  Most of our bridal designers gowns will arrive within a 7 month period with a further 8/12 weeks for alterations.
However please do not panic if you have less than 6 months until your big day as we are able to access some of our designers gowns in less time through rushed orders or live inventory systems.We also have a sample sale area in store where you can take your gown home the very same day.
How long will my appointment be and how many dresses can I try?
Your appointment is 90 minutes. We advise you to pick a few dresses to try at the start of your appointment and then once we have a better understanding of what you are/not liking we will select some gowns that we think will be good for you.
Be open when it comes to trying different styles on, if your stylist recommends a wild card then try her! We dress 100's of women and we may just know what will look utterly phenomenal on your shape.
How many guests can I bring with me?
We have three separate bridal fitting areas with small seating areas. We recommend bringing 2-3 of those who really know you best. Remember ladies the more people you bring the more opinions will fly around. It can become overwhelming for the bride who brings large groups. We also recommend not to bring children.
We are all mums here and love little darlings however you will want to concentrate on the task at hand and it can become boring for little ones which can make it hard for brides to fully take it all in.
What sizes are your sample dresses in store?
10 to 30 – Bridal sizes do tend to differ slightly from the high street and even from designer to designer so please do not worry about size. We are all about the gorgeous fit!
We can order gowns from a size 4 to 34 so there really is something to fit and flatter every gorgeous ladies shape.
What is the price range of your dresses?

£1200 – £3000 for our re order gowns. Our sample sale gowns are all under £1500.
What underwear is best to wear?

It's always advisable to wear a pair of seam free nude knickers if possible and a nude strapless bra, however most ladies prefer to go bra free as the dresses have the cups built in and with lots of beautiful back details bras can distract. But don't panic if you don't feel comfortable just wear whatever you feel best in.
What happens if I say yes to the dress?

If your say yes to the dress we have lots of options. To get your dress on order we require 50% of the dresses cost as your 1st payment. Your balance is then due when your dress arrives in store.

Our aim is to make every brides dream dress in reach, due to this we also offer payment plans where you can pay for a reorder or sample gown in bitesize pieces.
Do I have to book to try on wedding dresses?

Yes we currently run by appointment only. This is to fully ensure that your bridal stylist is dedicated to you only for your bridal appointment.
Do you provide a fitting service?

We have a fabulous team of highly experienced seamstresses that we recommend. Your not obliged to use them but we provide their details for your convenience. They are all magic!
What happens after I say yes?

Your journey isn't over. Once your dress arrives we hold you a styling appointment to find you all those stunning finishing touches.
We would love to help you find your dream dress! Your dream dress awaits!
---