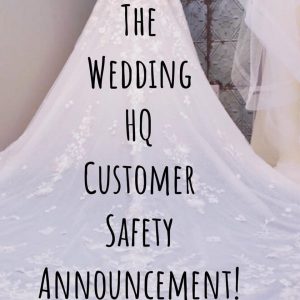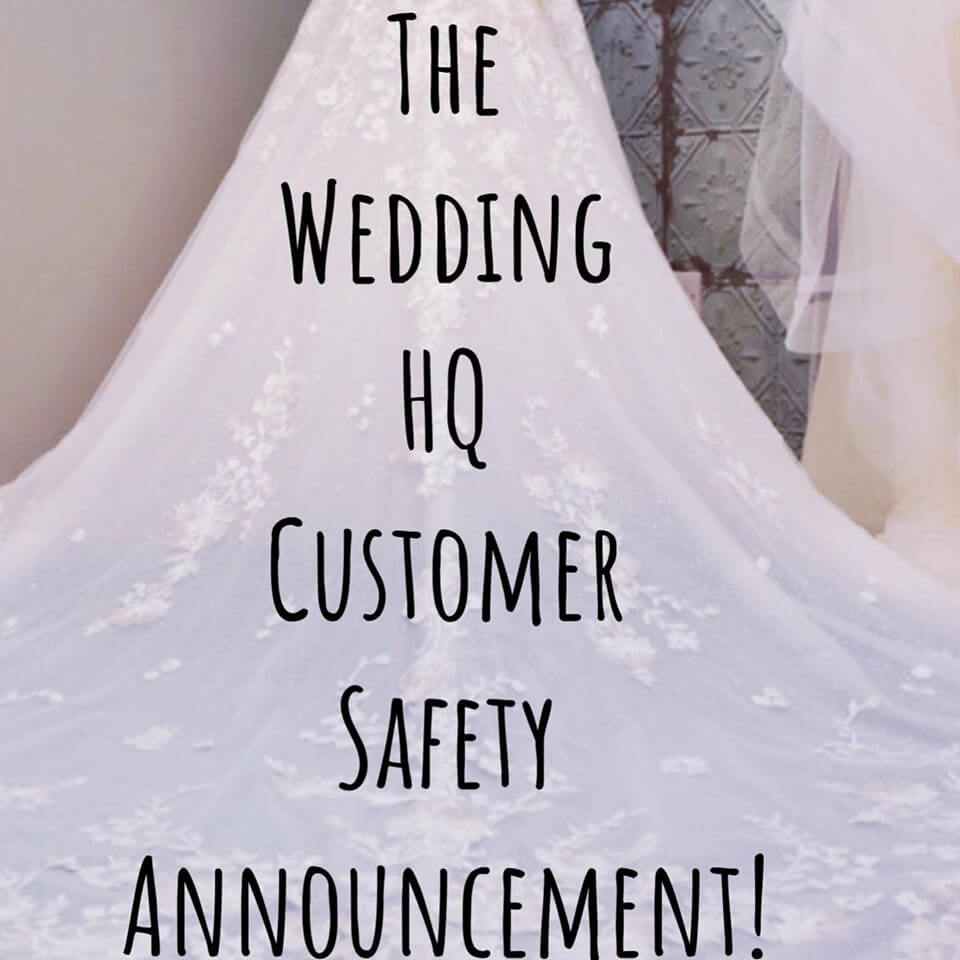 Here at The Wedding HQ we take the safety of our customers of paramount importance.
Please work with us in helping keep everyone safe and well during your time with us.
Be assured that through these unpredictable times ahead we have taken precautionary steps to ensure that our store is regularly, immaculately cleaned & disinfected to keep everyone safe. On top of this The HQ team will greet you and provide you with hand sanitiser at the start of your appointment.
Our team will also continue to wash our hands between every customer (standard practice) and will make sure that every bride has their own separate bridal area to limit the amount of people you come into contact with during your visit with us.
All we ask that if you are feeling unwell or displaying any symptoms, please can you rearrange your appointment for when you feel better.
Please can you limit the number of guests that you bring to your appointment. Don't worry though as we can arrange FaceTime so that your loved ones can still be involved in your magical say yes moment.
Also don't worry as you can invite further people to your gowns gorgeous big reveal, once she arrives in store after being lovingly created.
We appreciate all of your help and cooperation. ❤️
Most of our brides find their dress at their first appointment with us – make it an appointment to remember 🥰
All our love The HQ Ladies. Xx