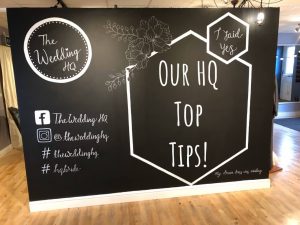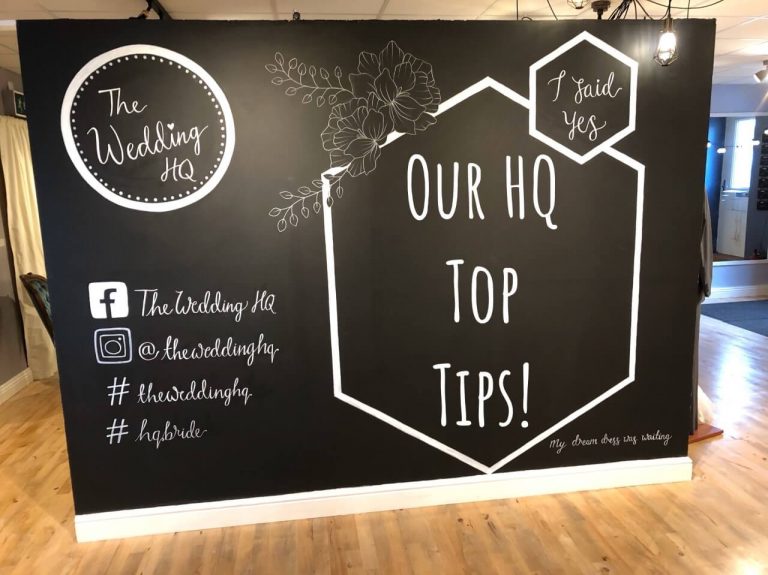 It's kind of funny to think that anyone needs tips on how to shop for a wedding dress, use our wealth of knowledge and experience to make the most of your bridal experience!
Bridal shopping is a very different kettle of fish than strolling in to Topshop looking for a top for a night out. Lets face it when do you get the opportunity to wear a fabulous either structured ball gown or delicate slinky number in every day living?
It's our job to listen to all brides-to-be and impart our expertise to make your bridal experience a memorable one for all of the right reasons! Know that we will be on hand every step of the way to help and assist you in purchasing the most important dress of your life!
Here are a few of the things we suggest to help make the most of your wedding dress shopping!
Tip 1 # Do your Research and don't over shop!
Pick a small selection of stores to visit. Do not feel that you have to visit every dress shop in the land as all you risk is:
1: Going "Dress blind" You forget what you have seen and from where.
2: Unnecessarily stressing yourself out. It will start to feel like when you spray lots of perfume you easily forget about the first ones.
3: Transforming from chilled out bride into a bridezilla and earning you the nickname of Muriel.
To make the most from your choices, do your homework and start online. Look at what designers your are attracted too. You can then target the stores you visit by who stocks your most loved designers! Easy.
Tip 2 # Leave the entourage at home…!!!
We have written previous blog posts on this issue. This is the biggest no no. Though you might think it's a lovely day out for all of your bridesmaids, your Mum, aunt, granny and extended family & friends, all that will happen is that you'll end up utterly confused and unable to hear yourself think.
We are all for constructive comments and we will give those too. However if the bride loves lace and a member of your tribe don't like lace well remember everyone else can have what they want on their big day. But today is all about you!
You have to look at your photos on the mantle piece love what you see. If you buy a dress to keep others happy you wont get that warm fuzzy feeling! Trust us!
We recommend just bringing one – maximum two – trusted voices with you.
Tip 3 # Be upfront about your budget…
If you have a strict budget please please let us know.
For whatever reason, some brides think they need to be cagey about how much they have to spend on their wedding dress.
Just as you wouldn't claim to be a size 8 if you were a size 14, likewise it's best not to pretend you've got a 10k budget if the real figure is closer to £1,000. Never try on a gown you can't afford! It will only end in disappointment as they are a higher price for a reason and other gowns may then not live up to it once you have a taste of finer things!
We want to make the best use of your appointment hopefully resulting in helping you find your dream dress! If we are pulling out gowns at £1500-£2000 and your budget is £900, its wasting your appointment and a chance where we can pull out the right selection of dresses where your "The One" could be.
Tip 4 # Undergarments & Shoes
We suggest nude coloured panties, and not to worry about the bra (unless you have an issue with support or want to be comfortable) aka go braless. Fun fact, Our gowns are much more supportive than regular clothing.
Its rare not to need some form of alteration, your seamstress can sew extra cups into your gown if you require so ditch the bra!
Tip 5 # Forget About Sizing
Wedding dress sizes are vastly different than street sizes, so don't get worked up when you see your wedding dress size.
Nearly everyone needs alterations, so the gown you buy will eventually be taken in and tailored to fit you perfectly – totally different from the usual just pick out your size.
Tip 6 # Children
Now this can be a controversial one but a biggy to making or breaking your bridal experience!
Children are welcome in store however heed our warning!!!
We want to make sure that you have the best possible bridal experience and have that special moment all about you. You may want to involve little ones in your bridal journey but honestly there is a time and a place for children to be in a bridal boutique. Children as marvellous as they are (We are all Mummies here so we totally get it) can be a big distraction.
This experience is a huge deal and one that you have possibly dreamed of since being little yourself, however your little one will not understand that. Children often get bored quickly, frustrated and do not understand how big of a decision this is for you. From experience we have seen brides really wanting to take it all in and make their decision but get really distracted by their frustrated little one running around or hiding under dresses. Also if your child gets upset you cant just pick them up and comfort them when stood in a dress in store.
So that you can take in this special moment and concentrate fully, we recommend making alternative childcare arrangements.
As with all of the above, please do not come shopping on your own with your little darlings and expect us to watch them for you. For health and safety reasons we can not accommodate appointments where children under 12 years old are not accompanied by a second adult. As when you are in a fitting room your little ones are out of sight and unattended. Also no picnics please! Ribena and cheese Wosits do not go well with our stunning wedding dresses!
All damages do have to be paid for accidental or not!
All in all we want you to have a ball whilst finding your "The one" with us and saying yes to your dream dress. We hope our top tips have been helpful for you and we would love to welcome you in store. Your dream dress awaits!
All our love
The Wedding HQ Xx