Plus size bride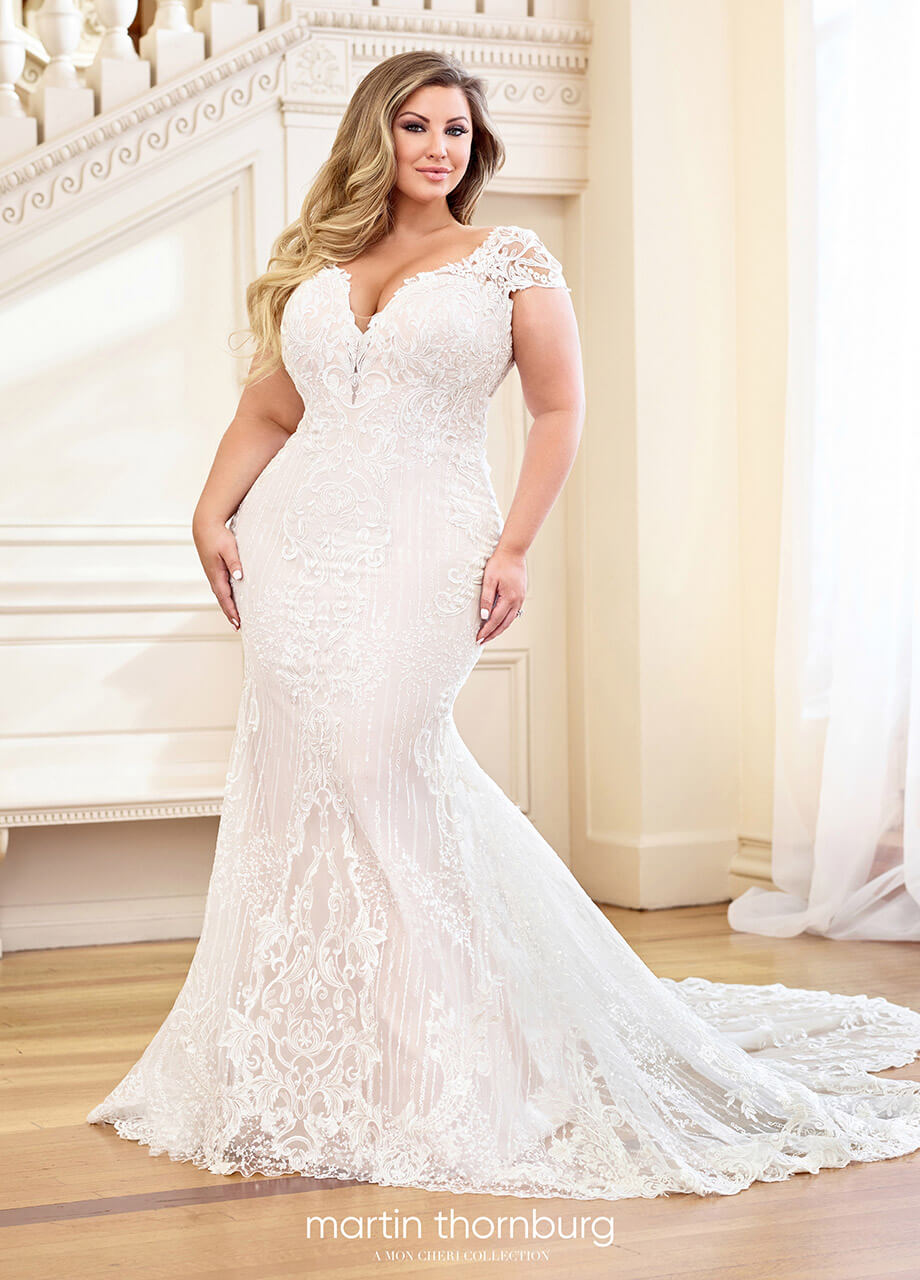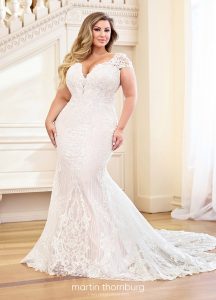 As a little girl we all used to play dress up and pretend we were getting married in our bedrooms. Our guests were teddy bears and our groom action man!
Wedding dress shopping can be a daunting prospect for any bride but if you are a plus size bride you may have extra apprehensions.
Will I be able to try on dresses in my size?
Will I find a dress to flatter my curves?
Will I be able to try on a lovey selection of modern wedding dresses?
We are extremely passionate about providing dream dresses not just for a few but for every bride who walks through our doors.
From the day our stores doors opened we made sure we had a stunning array of wedding dresses to fit and flatter every fabulous ladies shape. We have gowns from a size 10 to 30. Our aim at here at The Wedding HQ is to make you feel the best you have ever felt in a dress.
We showcase a stunning collection by Essense of Australia called Everybody Everybride. These gowns are for the fashion forward bride with fabulous curves.
Combining a superb fit with couture finishing, Essense of Australia brings an attention to detail that sets our wedding dresses apart from those of many other designer labels and makes your wedding truly memorable.
Influenced by the fashion houses of Europe and the fashion centre of New York, every Essense of Australia gown is painstakingly imagined and created by our talented and highly experienced Australian design team.
At the heart of each signature Essense gown is luxurious fabric and exquisite beading. The wedding gown line offers a diverse compilation of elegantly crafted designer wedding dresses ranging from glamorous, draped Angel Satin to alluring laces and Satin Chiffon. The use of authentic Swarovski crystals and diamantés adds the perfect touch of shimmering, head-turning sparkle. Plus, with innovative couture finishing options such as a lace or zip-up back, a bride can customize her gown to best reflect her sophistication and unique style.
Let us help you find your dream dress!
To find out more about our range of plus size dresses visit https://www.theweddinghq.co.uk/plus-size-wedding-dresses/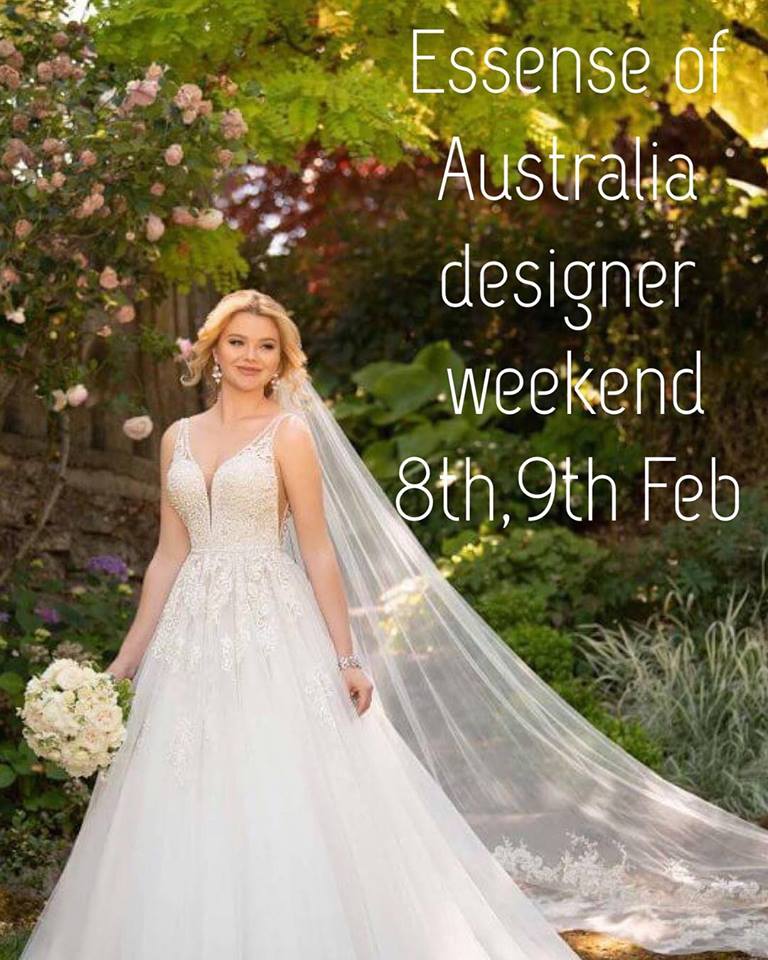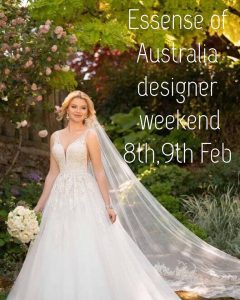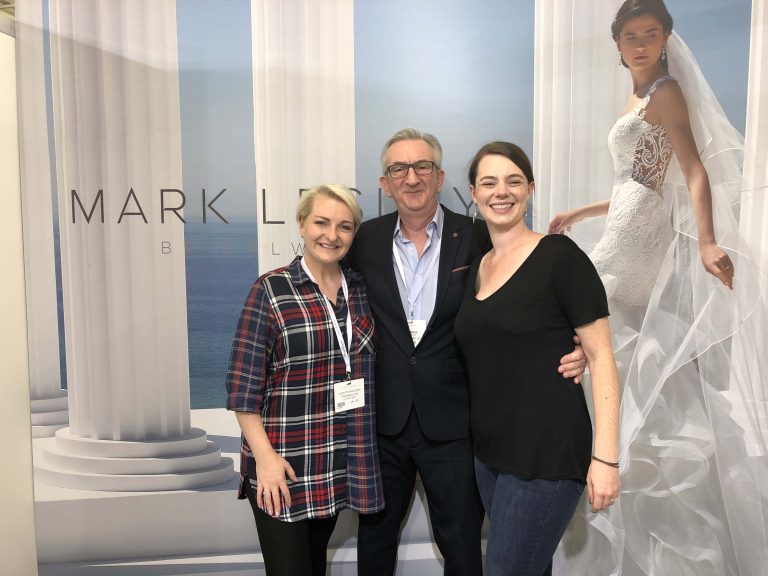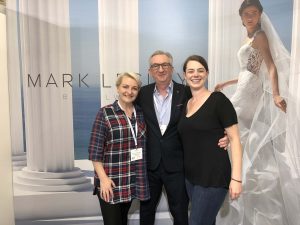 Trunk Show
The term trunk show or designer weekend can often leave ladies confused. So let us explain what they are, how they work and how to make the most from your appointment at one.
What is a trunk show?
A wedding dress trunk show is a special event held in store at The Wedding HQ, we have a stunning array of designers and gowns in store however it is impossible for us to have every dress from each designers collections in store. The fantastic thing with a trunk show is that a chosen designer will send us extra stunning gowns from their newest collections for one weekend. Meaning extra choice ladies!
Brides then schedule their appointment with us during the event to peruse the collection, try on dresses and on some occasions can meet with the designer or design representative. Its always a great opportunity to see more dresses from a designer you like and there are fabulous opportunity to take advantage of great trunk show offers and promotions.
When and where are they held?
We hold them in our bridal boutique. Trunk shows are planned well in advance, so you can see a list of dates and designers on both our designers website, our website and our social media pages. The shows last anywhere from one to a few days, and appointments fill up quickly so book an appointment early. to book you can either call 01623 238081, Facebook or through our website.
How is a trunk show different from any other time in store?
Most bridal stores can only carry a limited selection of wedding gowns from a select group of designers. Trunk shows give you an opportunity to try on a wide range of dresses from a specific designer that may not all normally be in a particular store. If you've been eyeing up a certain designer, this is the best way to see their work in person, try on different styles and seal the deal on your favourite. Even if you walk out empty handed, you'll get a better sense of whether or not that's the designer for you—sometimes things look different on Instagram or in a magazine than they do on your body, which is always good to know.
What are some of the perks of a trunk show?
You, the bride, will benefit because you will get the opportunity to try on gowns from the latest collections that aren't normally in store and if you are a plus size bride we also hold plus size trunk shows. The cherry on top is that discounts are offered if a dress is bought during the duration of the trunk show.
What's the difference between a trunk show and a sample sale?
A sample sale is when we sell dresses that are already in store to brides at a deep discount. These dresses are called samples because they're the ones brides try on in store before ordering a new version with their specific alterations and/or embellishments.
A trunk show isn't technically a sale at all since the dresses are not marked as discounted. But, most trunk shows do offer a discount for placing your order on the spot (sometimes up to 10 percent), so don't be shy about asking. Sometimes we have white envelopes that brides get to pick for attending. These are where you can take advantage of amazing offers from discounts to free accessories. These might seem like small savings at the time, but they could make a big difference if you're working with a tight budget (extras definitely add up!).
So thats a whistle stop explanation. We love trunk shows and love the variety of gowns they bring into store.
We still have spaces for our stunning Plus Size trunk Martin Thornburg this weekend!
Your Dream Dress Awaits!