Plus size bride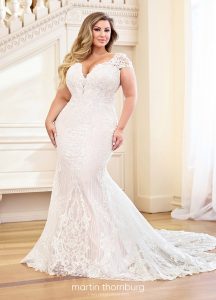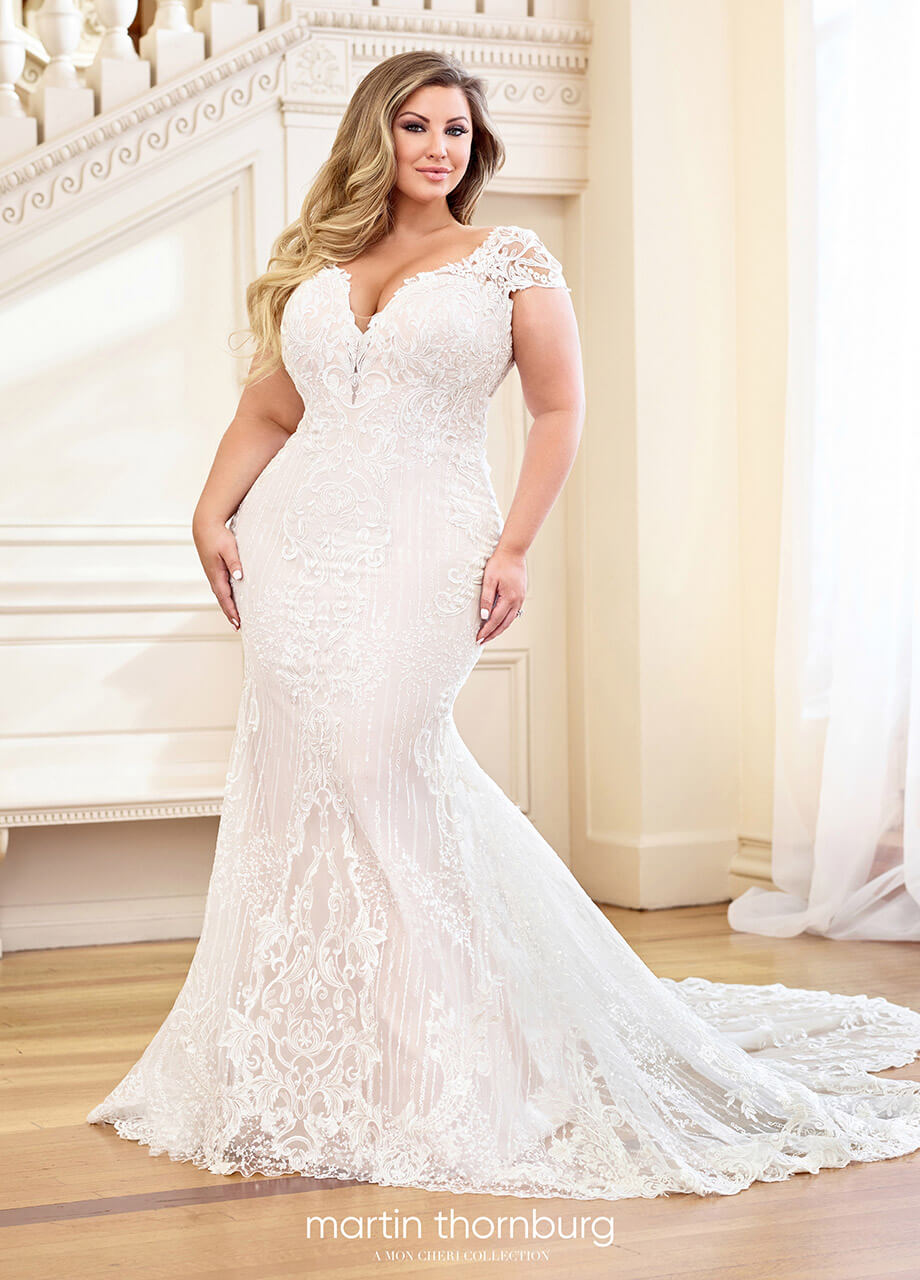 As a little girl we all used to play dress up and pretend we were getting married in our bedrooms. Our guests were teddy bears and our groom action man!
Wedding dress shopping can be a daunting prospect for any bride but if you are a plus size bride you may have extra apprehensions.
Will I be able to try on dresses in my size?
Will I find a dress to flatter my curves?
Will I be able to try on a lovey selection of modern wedding dresses?
We are extremely passionate about providing dream dresses not just for a few but for every bride who walks through our doors.
From the day our stores doors opened we made sure we had a stunning array of wedding dresses to fit and flatter every fabulous ladies shape. We have gowns from a size 10 to 30. Our aim at here at The Wedding HQ is to make you feel the best you have ever felt in a dress.
We showcase a stunning collection by Essense of Australia called Everybody Everybride. These gowns are for the fashion forward bride with fabulous curves.
Combining a superb fit with couture finishing, Essense of Australia brings an attention to detail that sets our wedding dresses apart from those of many other designer labels and makes your wedding truly memorable.
Influenced by the fashion houses of Europe and the fashion centre of New York, every Essense of Australia gown is painstakingly imagined and created by our talented and highly experienced Australian design team.
At the heart of each signature Essense gown is luxurious fabric and exquisite beading. The wedding gown line offers a diverse compilation of elegantly crafted designer wedding dresses ranging from glamorous, draped Angel Satin to alluring laces and Satin Chiffon. The use of authentic Swarovski crystals and diamantés adds the perfect touch of shimmering, head-turning sparkle. Plus, with innovative couture finishing options such as a lace or zip-up back, a bride can customize her gown to best reflect her sophistication and unique style.
Let us help you find your dream dress!
To find out more about our range of plus size dresses visit https://www.theweddinghq.co.uk/plus-size-wedding-dresses/